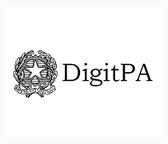 Since 1987 INTESA (an IBM company) has been providing solutions and services helping collaboration and communication inside Business Communities and enabling Enterprise's Applications and Processes integration towards Business Partners (Customers, Suppliers, Banks, ...).

INTESA has been a CNIPA Accredited Certification Authority since March 2001; our company manages a dedicated PKI (Public Key Infrastructure) in order to provide a wide set of security services compliant with European and Italian standards, i.e. strong authentication, digital signature and encryption.

INTESA Operations Manual describes the rules and operating procedures of the Accredited Certifier for the issuance of qualified certificates, generation and signature verification and procedures of time stamping in accordance with existing legislation on digital signatures.

The digital signature allows to assign paternity, integrity and confidentiality to electronic documents and is legally equivalent to handwritten signatures.
INTESA S.P.A.


| | |
| --- | --- |
| Company Name | In.Te.S.A. S.p.A. |
| Address | Corso Orbassano, 367 - 10137 Torino |
| CEO | Antonio Taurisano |
| Subject CN | IN.TE.S.A. Certification Authority |
| Subject O | IN.TE.S.A. S.p.A. |
| Subject C | IT |
| Trusted List | |